Skirmish Parties: 
  Bucks, Birthday, Social, all kinds
             WE CATER FOR……EVERYONE*
  *Players must be 15yrs and older to play skirmish at Samford proof of age might be necessary.
Bucks Parties
Birthday Parties
Hens Parties
Groups Parties
Christmas Parties
Parties
Work Socials
Sporting Clubs
Special Events
Corporate & Business
Development & Team Based Training
Product Launches
Conferences and Conference Ice Breakers
Booking and information lines open 7 days a week, from 8am to 7pm. Click here for further booking details. Ph: 07 3886 4644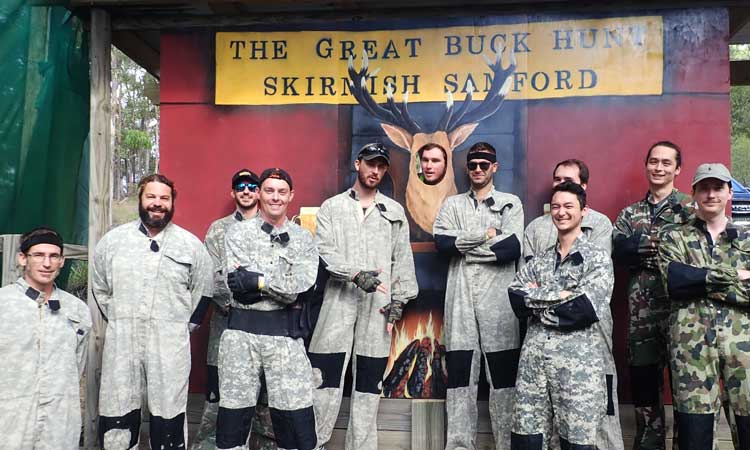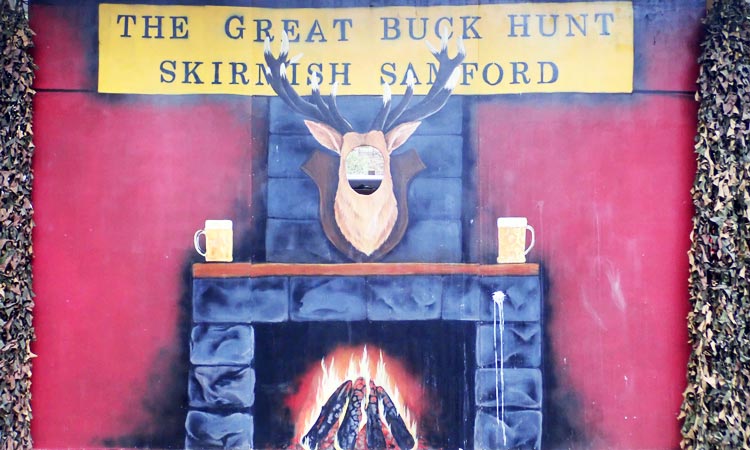 A unique Party Event
Bucks Parties, Hens Parties

Have a great day with your mates and not end up ending up in a foreign city? Play it safe with a paintball bucks party with us at Skirmish Samford. You're sure to to have a ball at paintball with your mates.
 We host many bucks paintball parties and they have always proved very popular with everyone who has attended. Bucks parties are our specialty. The parties usually choose to play the Saturday afternoon session and venture on from there. With this in mind we try to direct all our bucks parties into the Saturday afternoon session for a better atmosphere.
Whether it's just a bit of fun with your mates or maybe you and your work mates need to let off a little steam. Come have some fun with paintball at Skirmish Samford.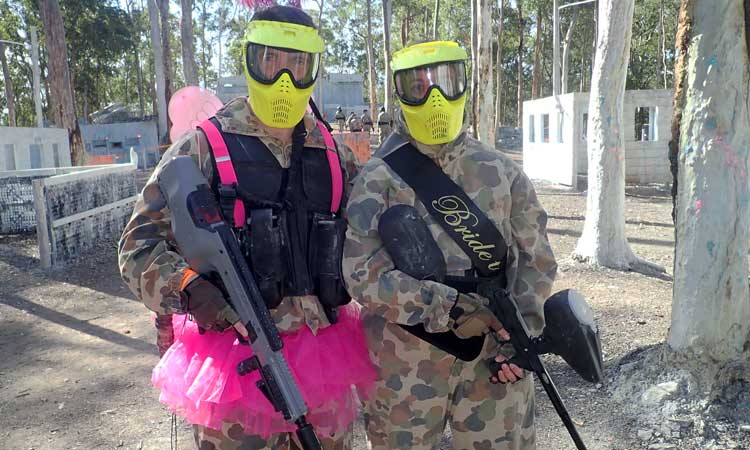 Skirmish Parties for the Holidays, Christmas and  Social 
We offer the Christmas party for you and your friends to remember, whether it's for a social or sports club or for business.
 
Skirmish offers something for everyone, regardless of fitness, age, or personality.
The youthful, courageous, and quick have the ability to flee and attack. While the older, slower, and more crafty members of the group may build up defences.
Once you and your teammates have devised a strategy, you have the option of joining the reckless charge or becoming a crafty sniper; either way, it'll be pure fun and adrenaline.
BYO. If you'd like, you may unwind with a refreshing drink after the excitement.
We'll throw a Christmas celebration for them that they'll remember for years.
So, instead of becoming enraged, take revenge and give the boss something to Ho! Ho! Ho! about at this year's Christmas party.
Our Skirmish facilities are exceptional, with the most thrilling fields and top-notch playing equipment.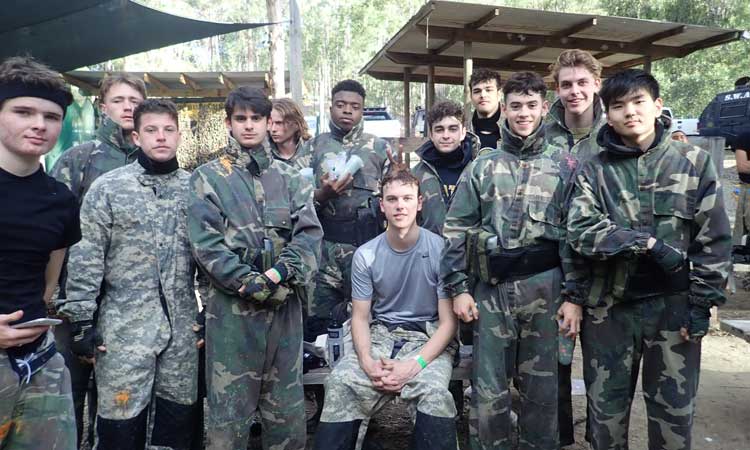 End-of-Season Breakup Parties for Teams…
Bring your team together with a Skirmish end of season team celebration" after the seasons are finished for another year and before everyone goes their separate ways.
End-of-season skirmish parties, also known as paintball parties, help to establish friendships and relationships among sports teams and groups.
So don't let the season's collaboration and efforts come to an end with the last whistle.
You'll get to watch your team out on another field together, working hard and having fun.
They'll be back on the pitch together next season if they can build team spirit and have fun.
The booking and information lines are available from 8 a.m. to 7 p.m., seven days a week.
For more information on how to make a reservation, please Click here for further booking details. Ph: 07 3886 4644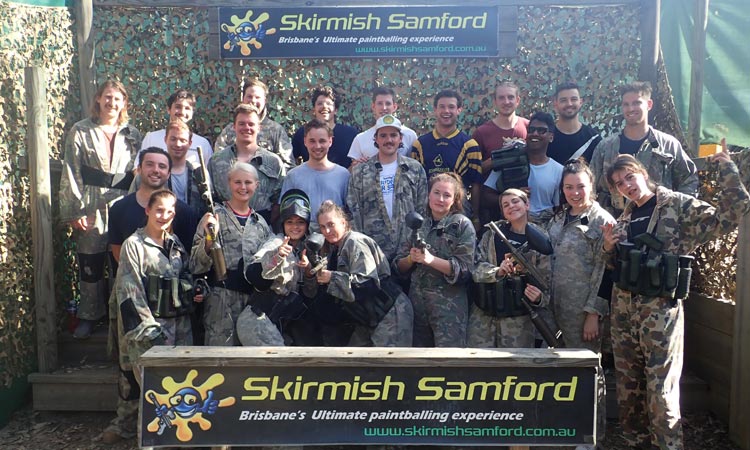 for the best paintball deals
No Deposit Bookings<BR Available!
NO DEPOSIT BOOKINGS AVAILABLE
Some of Skirmish Samford's Best Battlefields
Big themed battlefields with a 189 Square Meter Fort with 3 fighting levels and 6 Towers protected by interconnecting Interactive Mechatronic Battle Bunkers and The Iron Dome. Over 100 meters of Tunnels, Barricades, Firing posts, and Bunkers.